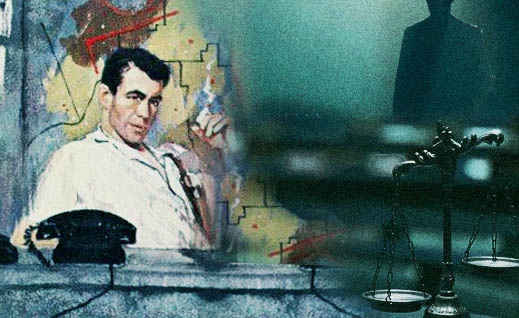 Almost all good lawyers have a close relationship with a local P.I. This is especially true for Los Angeles private investigators. Whether it be for asset or background intel on a subject, a strategically planned surveillance, or interviewing a witness, LA Intelligence has been providing legal investigation litigation support for sole practitioners and large firms alike for over 25 years.
Difficult process service, insurance and criminal defense, personal injury investigations, witness interviews, locates, and a host of other legal investigation services including several types of undercover operations have resulted in uncovering the truth and useful evidence.  There's two sides to every story and somewhere in the middle lies the truth.
Many of our clients have found our licensed private investigation agency through Yelp, where you can read what over 100 satisfied clients had to say about LA Intelligence's work. In a short 5 years, LAI has accumulated more 5 star reviews than any other agency in the entire U.S! We use 5 five different private investigators, some with law enforcement experience, military backgrounds, and others all who bring something different to the table in the way of expertise and have testified in court numerous times almost always ending in a favorable decision for our client.
S. Brian Mathews, P.I., the owner and qualifier of LAI brings much more than the average P.I. to the table. He has studied drug/alcohol counseling at UCLA, possesses a private pilot's license and moreover owned a handful of companies that produced millions in revenue and employed 100's of people. 
He was a columnist for a small newspaper in San Diego writing about some of his more interesting private investigation cases and has been all over the world on assignment.
This additional experience comes in handy in corporate private investigations like breaches of contract, helps teenage and even adult missing family members get on the path to recovery from addiction and undercover work where he poses as someone in the private business arena positioned to gain valuable intel and evidence to help win your case.
Surveillance is a useful tool where injury and lack of income is in question and is used in many types of private investigations to impeach the testimony of a witness or subject who is making claims under oath. We are often called into court as a "rebuttal witness" where we march into the courtroom with the "goods' and prove that they are perjuring themselves. As a rebuttal witness, we hold up well under cross examination, often resulting in a favorable decision for your client. This can be especially useful in private investigations involving cheating husbands or cheating wives.
We're located in the heart of Beverly Hills and have had our fair share of high profile cases and have appeared on T.V. several times.  However, our fees are competitive with other local private investigator agencies and whether you, should you be passing them along to your client or flipping the bill yourself and we would love the opportunity to show you what we can do for you. We often deal with the paralegals on the details and give preference to clients that use us repeatedly.   Please don't hesitate to contact us for a free consultation to see if we would be a good fit for each other.  We are very results oriented and have a winning attitude and take our assignments seriously. We normally ask for an advanced retainer but are open to other arrangements. We look forward to hearing from you!
Serving All of Southern California
Here are just some of the areas we serve in Southern California:
Trust Your Instincts
When clients contact us about their suspicions,
they are on point 90% of the time!