Full Service Detective Agency With Over 20 Years Experience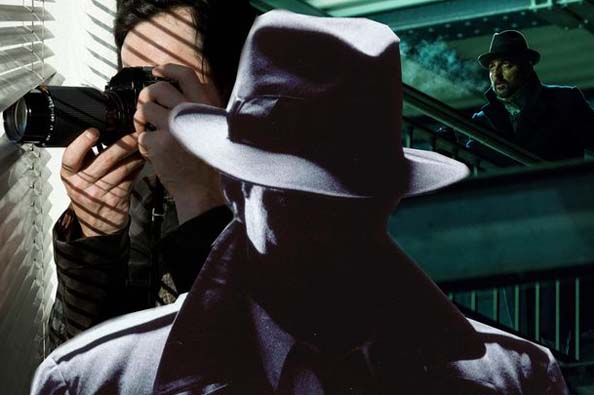 When You Need Results!
LA INTELLIGENCE and our team of surveillance private investigators take on the most challenging cases. Chances are, this is the first time you are considering using the services of a private investigation agency. If your issue is sensitive, challenging, or one you might consider embarrassing, you should know we can help.
During our initial consultation, we will let you know the strategy, cost, time frame, and likely outcome of your private investigation case. We only take cases where there is a reasonable expectation of success, however, no case is too difficult for us! The power of having a good, experienced local private investigator on your side can make all the difference! We have turned problematic and difficult situations around for our clients to completely change their circumstances.
What Our Clients Are Saying
Thanks to LA Intelligence I can now rest easier, worth every penny and then some. Brian is professional, fast, safe, and cares about us. They care about me and empathize with what people are going through.
I will use LA Intelligence in the future, I really can't say enough great things about this service and the owner. Thank you!
I was fortunate enough to once again hire Brian Mathews to help me with an insurance case that was very complicated and required skill, patience, and a thorough knowledge of the insurance industry and its practices. I found him to be most dependable and helpful. My case was very upsetting to me as it concerned a hit and run incident, and I was the victim. Brian followed up on every detail and uncovered details about the driver who hit me. He was able to help solve my case and bring it to a successful conclusion. I would recommend Brian to anyone needing an experienced and capable private investigator. Thank you.
I contacted LA Intelligence to help me with an issue with my son, because I live on the East Coast and couldn't be there myself to assess the situation and obtain information. They were very nice and helpful. I liked that they were flexible in that they communicated with me by voice call and by text, whatever worked best for me at any given time depending on my schedule. They delivered on everything I asked for. I really appreciate them taking care of things for me from over 2000 miles away and giving me peace of mind.
Trust Your Instincts
When clients contact us about their suspicions,
they are on point 90% of the time!